In these times of skyrocketing energy costs, upgrading to smart thermostat controls is the right thing to do for your business. But, you are rightly concerned about the time, human resources, and potential complications of installation on your commercial network(s). Learn how NetX provides a solution to your upgrade woes.
The key to effectively controlling your thermostat is the proper connection to the network. This can present several challenges. Who will coordinate with IT for appropriate credentials? Once installed, who will connect each thermostat to the network? How long will this take? These days, installing a smart thermostat takes knowledge of IoT Networking and HVAC installation and configuration.
Typical Installation Time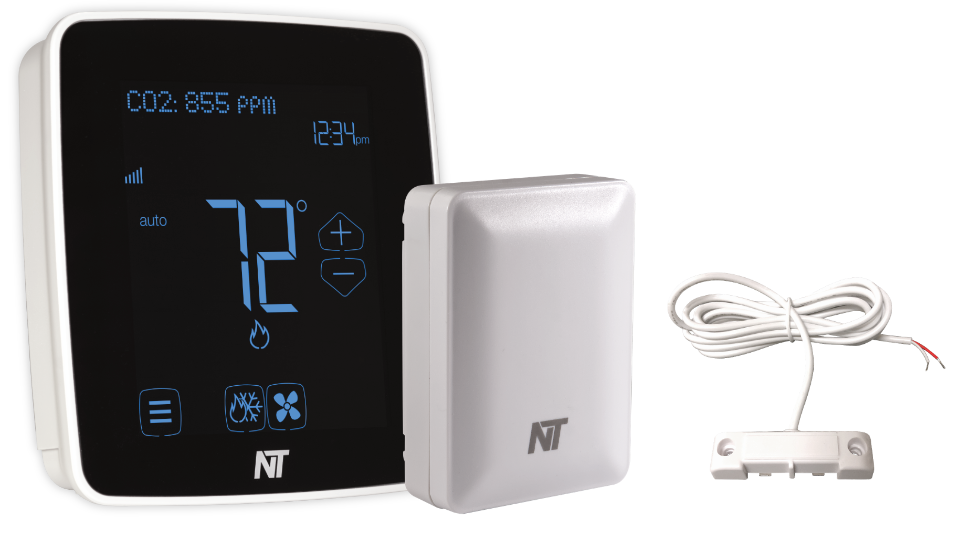 Typically, two people with different skill sets are needed to get your HVAC systems connected to the modern world so you can manage them properly. They both need to be present at the time of installation. One to install and configure the thermostat properly to operate the HVAC system, and the other to place the thermostat on the local network and confirm its connectivity.
History tells us this method takes about 25-30 minutes per thermostat, equating to about sixteen (16) thermostats a day. A significant cost of time and money impacts your overall payback period.
Pre-Programming Savings
During a recent NetX Pre-Programmed multi-family facility installation, contractors were able to install and configure over 370 NetX X5 thermostats and our IoT NetX Water leak sensors in an average of 15 minutes per apartment. Saving over 90 hours of installation time! A huge savings of time and money.
By using our exclusive NetX™ Pre-Programming Service, you can cut the typical installation cost by half or even more! Let us coordinate with you and your IT department to pre-configure the network credentials for each thermostat. Now installation is as simple as replacing the thermostat. Once connected, your thermostats will show up in our NetX Cloud, or on your PC software for behind-firewall control.
The NetX Pre-Programming is just one of the features that make NetX the smart[er] choice for your application. Want to learn more about how we can save you Time, Energy, and Money, click the link below.