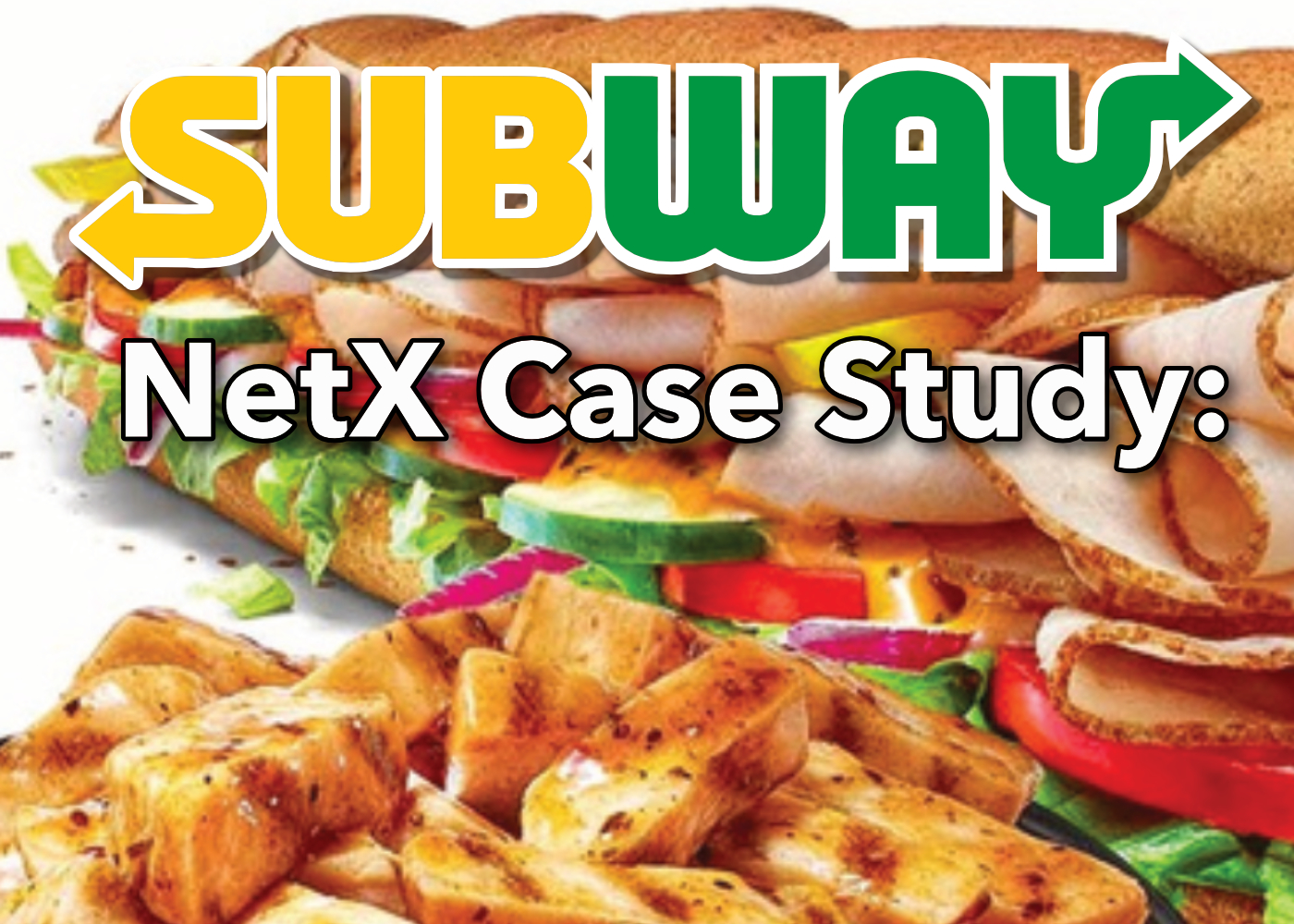 Subway Signals Success NetX Case Study
Fast Food Restaurant Franchise Case Study:
Since 1987, the Bish family has operated franchises of national fast-food restaurants. They have relied on their extensive experience in the quick-serve restaurant (QSR) industry and, as business owners, managed all aspects of running a business from customer service, staff hiring and training, budgets, financials, reinvestments, and business expansion. For that reason, they have been conscientious and concerned with preventative maintenance and equipment efficiency in order to protect profitability in the long run.
Challenge
Energy costs are an unavoidable expense for fast food restaurant franchises; for that reason, the Bish family was eager to keep costs down and find the most efficient equipment and HVAC solutions for their store.
Over the years, a chief concern had been discovering that a freezer or cooler malfunctioned or shut down during off-hours, resulting in the loss of costly product. For this industry, a scenario like this is a matter of when not if.
Without a smart solution, they risked profitability, specifically an increase in maintenance and repair costs, increase in utility costs, potential product loss, which would translate to lost sales and reduced equipment life.
They would also need to secure temporary refrigeration and/or freezer solutions while the faulty equipment was repaired or restock their inventory. Either option is costly and negatively impacts cash flow. Additionally, these issues tax employee morale because their jobs are suddenly made more difficult, in part due to potentially extended work hours.
Of all these, the most costly perhaps is the overall lack of peace of mind. Worrying during off-hours whether the equipment was functioning properly robbed these business owners of sound sleep, especially during inclement weather, resulting in increased and unnecessary stress.
Solution
Initially, the owners decided that the only option was to reduce the amount of time the store was unoccupied; meaning risking a maximum 4-hour window when the store was unstaffed. In this case, should the equipment malfunction, it would be discovered within the 4-hour window of food safety. If, for example, the closer left at 11 p.m., the owners would go in at 3 a.m.; not the best solution, but the only solution they had, which was how they ran the business for years. Until they discovered NetX.
The Bish family trusted the team at NetX for their knowledge and expertise of specific industry challenges, quickly realizing that their solutions would enable them to monitor the functionality of the store's equipment, control energy costs, achieve peace of mind and reduce overall stress… maybe even resulting in a good night's sleep.
Our partnership with NetX has paid for itself since day one.
Results
According to Chelle and Mike Bish, partnering with NetX has proven to be one of the best decisions they have made. Without NetX, they would have continued doing what they had always done and working for their business, rather than have it work for them. Two factors that proved to be real game-changers were the ease of installation and minimal upfront costs.
"NetX thermostats have saved us both energy costs and equipment downtime. Since installing NetX thermostats, we have experienced two instances where the cooler showed signs of malfunction, and we were able to arrange the requisite repair ahead of failure. Moreover, we have saved hundreds of dollars on energy expenses since the initial installation of the NetX thermostats."